Statement to press after meeting with Greek Finance Minister Christos Staikouras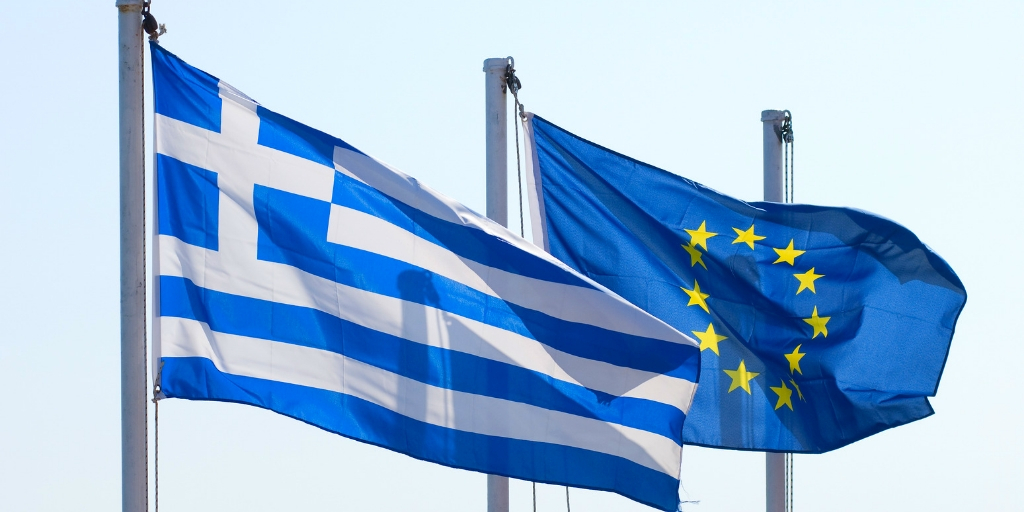 ESM Managing Director Klaus Regling
Statement to press after meeting with Greek Finance Minister Christos Staikouras
Athens, 14 September 2020
 
Dear Minister Staikouras, dear Christos,
 
Thank you very much to you and your colleagues for your warm welcome at the ministry today. My last trip before Covid-19 brought everything to a standstill was to Athens in the beginning of March. We had a very good meeting back then. My first trip since then is to Athens again, aside from the short trip to Berlin where we both attended the Eurogroup and the informal Ecofin on Friday.
 
My frequency of travel to Athens and my intensity of contact with you has a good reason: with around €200 billion in loans outstanding in Greece, the ESM is by far the largest creditor of Greece. Some of these loans run up to 2070, and they all bear very low interest rates. Thanks to these favourable lending conditions, Greece saved more than €14 billion in its budget alone in 2019. And there will be comparable savings for many years to come. This is money that the Greek government has at its disposal.
 
These are the reasons why I consider the ESM Greece's long-term partner. We have a genuine interest in Greece's good economic and social development as we have invested sizable amounts. Greece's success is our success. That is the reason why the quality of our dialogue with you, Minister, is so important.
 
When I say long-term partner this obviously also means that we stand by Greece in difficult times. As all other countries, Greece has been hit by the Covid-19 pandemic. Everybody agrees that Greece deserves praise for its efficient and determined way of containing contagion, its success so far in limiting the loss of life and its economic response. You rightly mentioned the positive comments in the Eurogroup statement in this context. But of course, Greece's economy is also suffering from the consequences of the pandemic, as all other economies are.
 
I am also well aware that Greece is confronted with other major challenges: One is the refugee situation, especially after the fire in the Moria refugee camp on Lesbos. Another are the geopolitical tensions. When we look at Greece, we take these challenges into account, even if they are not anything that the ESM gets directly involved in.
 
Let me turn to a few points of direct interest for the ESM. I want to give credit to the significant efforts made over the summer to deliver on the commitments that follow the programme. The forthcoming 7th Post-Programme Report will confirm this. We are very happy with the improvements for the business environment, for example, as well as progress on the investment budget and on digital government. We also welcome the decisive steps on the new insolvency framework.
 
However, there are also some areas that concern us. For example, further delays in arrears clearance are a concern. We are particularly worried about the steady increase of pension arrears. If the trend continues, the commitment to fully clear pension arrears by mid-2021 might not be met.
 
Looking forward, Greece should focus on structural, growth-friendly initiatives with special weight to strengthening institutional quality and the business environment in Greece. These reforms should not target short-term gains. Instead, they should aim at boosting Greece's long-term potential and at incentivising domestic and foreign investment.
 
Now is not the time to go into the details of how to guarantee medium-term debt sustainability. With Covid-19, the migration issue and geopolitical tensions, we understand the reasons why the Greek primary balance has been pulled down to a deficit. However, we need to be aware that fiscal efforts will be required at some point. Regarding next year, we find the newly announced measures of reducing social security contributions and the solidarity tax going in the right direction and their temporary nature is the right approach. These measures aim to reduce the high tax wedge in line with our past recommendations. If well-designed, they could be growth enhancing and supportive of the recovery next year.
 
I will stop here. Let me thank you again, dear Minister, dear Christos, for your warm reception and for your pro-active communication with us and I am looking forward to be being your partner going forward.