ESM seconds Siegfried Ruhl to European Commission in inter-institutional cooperation to combat Covid-19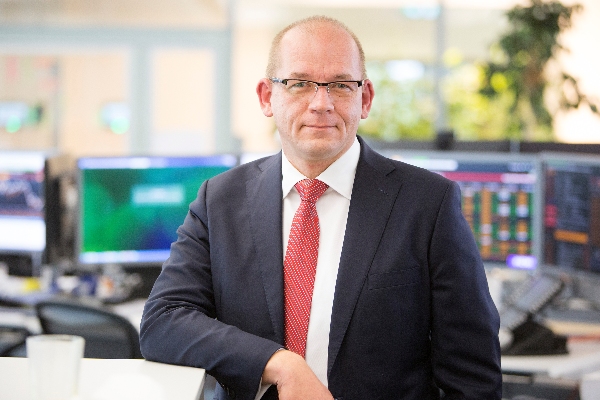 (Luxembourg) - The European Stability Mechanism (ESM) announces some temporary changes to its funding team as the institution deepens its cooperation with the European Commission, which is in the process of increasing its funding activities as part of Europe's response to the Covid-19 pandemic.

The ESM's Head of Funding and Investor Relations Siegfried Ruhl will be seconded to the European Commission for six months, renewable for a further six months, as a counsellor to the Director General Budget, Gert Jan Koopman. He will start in his new role on 16 October 2020. Ruhl will be replaced during his secondment by Silke Weiss, currently Team Lead for Funding Operations at the ESM, as acting Head of Funding and Investor Relations.

Ruhl has a decade of experience working with the ESM and its predecessor the European Financial Stability Facility (EFSF). He is responsible for the management of €300 billion of debt with more than €80 billion funding programmes in bonds and bills for both ESM and EFSF. Additionally he has managed the relationship with the ESM's 1700 investors.

Ruhl formally joined the ESM in January 2013 but he was already heading the division that established the funding programme for EFSF at the Bundesrepublik Deutschland Finanzagentur, which was initially responsible for issuing EFSF bonds and bills.

The European Commission is gearing up to raise €750 billion in the Next Generation EU fund to help Europe's economy recover from the pandemic. It is also preparing to raise up to €100 billion to assist European Union countries protect jobs at risk through the Covid-19 outbreak in the Support to mitigate Unemployment Risks in an Emergency (SURE) programme.

"The ESM has vast experience in raising funds during the euro area sovereign debt crisis, and with funding the roll-over of bonds to support those debts since the crisis. We are pleased to assist the European Commission as it increases its funding activities substantially, by seconding Siegfried Ruhl as a counsellor to the European Commission," said Klaus Regling, Managing Director of the ESM. "Silke Weiss has the experience and investor trust to be the perfect replacement while Siegfried works with the Commission."

Weiss also joined the ESM in 2013 as Principal Funding Officer. Since December, Weiss has been Team Lead for Planning and Execution in Ruhl's Funding and Investor Relations division.

Frank Czichowski, until April 2020 Senior Vice President and Treasurer of the German development bank KfW, will be joining the ESM as Executive Advisor. He will assist the ESM on strategic topics related to capital markets and debt management. Czichowski looks back at a nearly 31-year career at KfW. He has held and continuous to work in a number of non-executive positions in financial institutions and financial market associations.

He will not be involved in any decisions concerning the allocation of ESM or EFSF bonds to primary market dealers or syndicate members.