With its internal policies and procedures the ESM ensures that its activities are conducted in accordance with the highest standards of integrity and operational efficiency. The ESM compliance function promotes and monitors  highest ethical standards in line with international best practice, formulated in the ESM Code of Conduct. In addition, the ESM has in place a Process for Handling Reports of Irregularities ("Whistleblowing Procedure") as well as a policy on the Prevention of Money Laundering and Terrorism Financing and an Information Barriers Policy.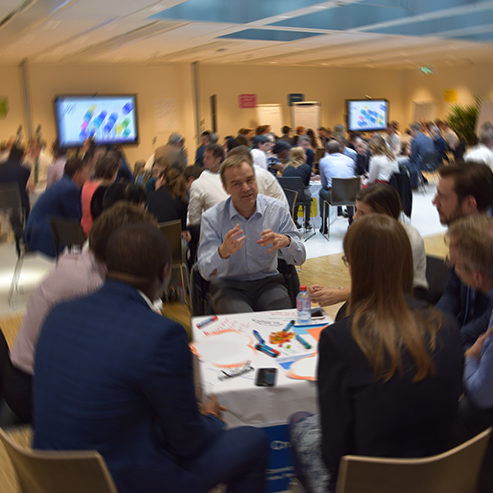 The ESM cares highly about its employees and actively supports their wellbeing. It actively creates a collaborative and stimulating work environment which caters to the different staff needs and encourages a healthy work-life balance by offering flexible working arrangements, such as teleworking and parental leave.
The ESM encourages a constructive dialogue with staff, and Staff Representatives are periodically elected by all staff members via secret ballot to represent the general interests of staff vis-à-vis the ESM. Furthermore, the ESM has in place an independent Administrative Tribunal to guarantee employees' access to justice.
The ESM also considers a strong commitment to diversity and inclusion to be essential for the successful delivery of its mandate.  The ESM provides equal opportunity to all employees irrespective of their gender, nationality, age, race, culture, education, religious beliefs, sexual orientation or disability. The Chief Corporate Officer is responsible for promoting diversity and inclusion initiatives within the institution. Furthermore, all ESM management board members actively promote and develop a culture of respect and trust.
In addition, the ESM has created "Values Groups" dedicated to promoting the ESM core values. Both management and senior staff spearhead these voluntary groups. Each year, one of the Values Groups proposes topics to be presented and discussed by all staff during the Annual Values Day.
Further information and related content