Rolf Strauch at Lunch Talk Seminar with Dirk Schoenmaker
Agenda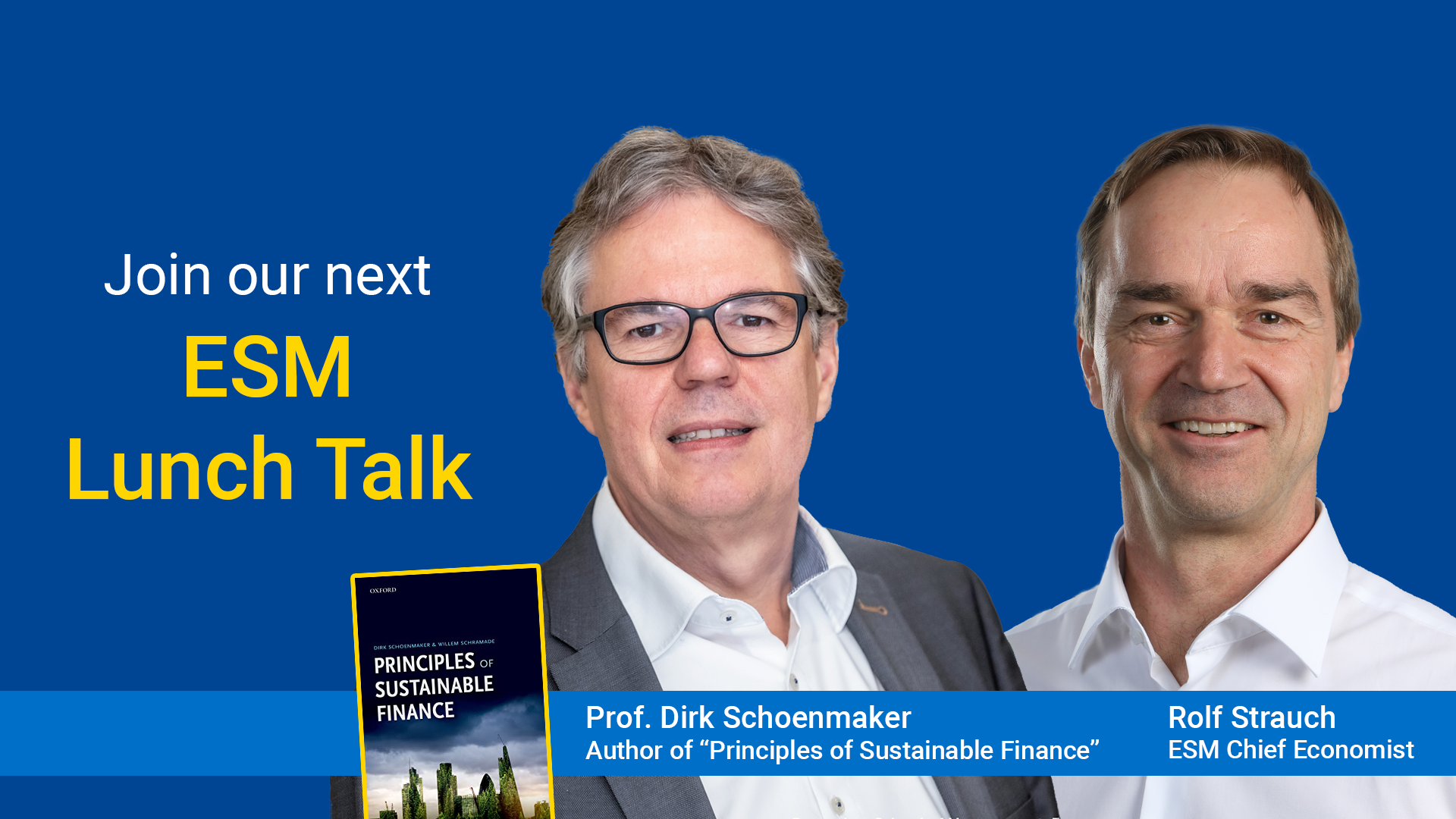 We're looking forward to welcoming you to our next lunch talk. You can watch the online webinar live and ask questions. On 6 July, Dutch author Dirk Schoenmaker will talk with ESM Chief Economist Rolf Strauch about this book "Principles of Sustainable Finance". 
About the book:
Finance is widely seen as an obstacle to a better world. Principles of Sustainable Finance explains how the financial sector can be mobilized to counter this and provides many examples and tools. Using finance as a means to achieve social goals we can divert the planet and its economy from its current path to a world that is sustainable for all.
Written for undergraduate, graduate, and executive students of finance, economics, business, and sustainability, this textbook combines theory, empirical data, and policy to explain the sustainability challenges for corporate investment. It shows how investors and bankers can steer funding to sustainable companies and projects without sacrificing return and thus speed up the transition to a sustainable economy.
Save the date: 
6 July 2022, 12:00-13:30